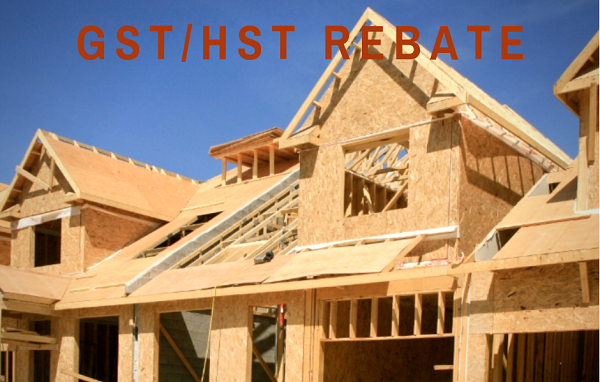 Here is good news for home-owners who have just constructed a new house or renovated their old house significantly. GST/HST rebates may be available to you! The article details how substantial renovations can qualify you for these rebates and explains how to go about doing so. Also, find out how substantial renovations qualify for the HST Rebate Ontario.
Taxpayers who file their returns promptly can now receive a refund of $456 from the Canada Revenue Agency. The credit is a great relief for lower-income families who are struggling to pay their GST. This is calculated using your previous income tax returns as well as your net annual income. Find out more here, the different criteria you must meet to qualify for this refundable tax credit.
Understand what constitutes 'new housing' and 'substantial renovations' before examining the eligibility criteria for rebates.
A closer look at 'new housing'.
The term 'new housing' is often defined as a newly built house, a substantially renovated house, or a house that has been extensively remodelled. Now, you can enjoy GST/HST rebates on 'new housing' if your renovated home meets certain minimum requirements. The following is a brief explanation of various renovations qualify for GST/HST rebates.
Under GST/HST guidelines, a substantially renovated house is often treated like a newly constructed house. In order to qualify for GST rebates, these substantial renovations must modify the interior to a maximum of 90%.
Similarly, a renovated home can be regarded as newly constructed, if the remodelling results in significant structural changes. GST rebates are maximum for them. There are, however, several factors that determine their eligibility.
The additional renovations must add double the floor space of the original home.
The renovated home must have a substantial structural change. Upgrades may include plumbing fixtures, cabinetry, and counter tops, or moving interior walls. 50% of the original structure must be altered to qualify for additional renovations.
Additionally, adding a new structure will entail fundamental changes in the way the rooms work. In other words, the newly integrated space must alter the functionality of the original one.
It is important to note that the market value of the renovated house is not taken into consideration for GST/ HST purposes.
The conditions to qualify for a substantial addition and renovation are elaborated in detail in the Technical Bulletin B-092. It also mentions GST/HST new housing rebates in detail.
Types of GST/HST rebates available
HST is generally calculated at 13%, with 8% comprising the PST provincial part and 5% the federal HST part. It applies to the purchase of land and services used for the construction or renovation of the house. These houses are eligible for two types of GST rebates- New housing rebate and Ontario new housing rebate.
GST/HST New housing rebates are available to home-owners who have built or substantially renovated homes. The home must also have a fair market value of less than $450,000 and satisfy a few other rebate requirements. Check the maximum rebate amounts on the GST/HST in new housing rebate applications.
New housing rebates in Ontario are in addition to GST/HST rebates. They are not limited by the property's market value. Ontario rebates are calculated based on the PST that individuals pay while building or renovating a home. In other words, the owners are eligible for a maximum of 75% of the 8% they had paid in GST/HST.