A Guide To Gift Baskets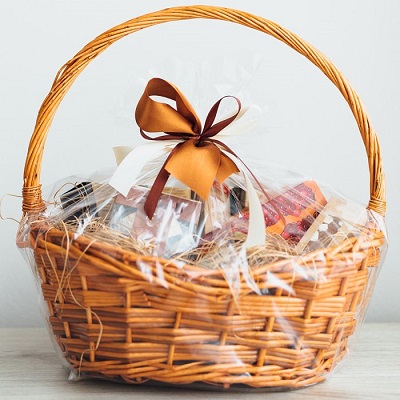 You can find a gift basket for every interest. Whether you are looking for a gift basket for a gourmet or wine lover, a self-care enthusiast, or someone you don't even know well, there are many options to choose from,. Here are the most popular types that are well-received.
Types Of Gift Baskets
Traditional
Traditional Gift Baskets Mississauga can include either perishable food such as fruit or nonperishable foods like chocolate, jams, crackers, nuts, and epicurean treats like teas or wine. You may also add flowers, plants, and stuffed animals to your gift baskets.
Gourmet
They may include preserves, sauces, or imported dry pasta. You may find multiple versions of the same ingredient, such as hot sauce, olive oil, spice blends, etc.
Classic Pairing Is Always A Hit
Wine And Cheese:
Wine and cheese baskets give the recipient everything they need to indulge in an evening of luxury. These baskets make great housewarming or engagement gifts and can also be gifted to friends who need a little help to treat themselves.
Fruit
A fruit basket is one of the oldest types of gift baskets. It is delicious and healthy.
The basket will have fruits like apples, bananas, and pears to more exotic varieties such as passion fruit, persimmons, and pomegranates.
Sweets And Chocolate Are A Must-have.
Nonperishable sweets like bar chocolate and pre-packaged goods have been in demand for a long time. Fast delivery is possible these days to send freshly baked pastries, cookies, and other baked goodies to customers all over the globe.
Themed
The best baskets offer various teas and coffees, candles, bath bombs, and other goodies. You can also get more specific with your baskets: you could include tools for handymen, comic books merchandise for comic book lovers, and beer brewing supplies to homebrewers.
Floral
Flowers can be a lovely gift to send to someone to show that you are thinking about them on a birthday occasion or as an expression of condolences.
Here are some things to keep in mind when choosing the best gift basket
Preferences of Recipients
Quantity and Variety
How do you distinguish between perishable and nonperishable?
Packaging and personalized notes
You can read the review here about the different birthday gift ideas. Meanwhile, here's a description of themed gift baskets
The Host/hostess Who Hosts The Party Every Time
Gift baskets with wine and cheese will be the perfect one.
For The Individual With A Green Thumb
Your gardener friend would be delighted to receive a gift of beautiful gardening gloves, a shovel, and seeds for a new plant.
Someone Who Has Never Been Outside Their Front Porch.
A mix of books, coffee mugs, and blankets will be a good choice for your buddy.
Gift baskets can be used to express your feelings of regret or to send a sweet message. It's something that makes the receiver feel loved and cared for when they receive a gift basket filled with a variety of goodies.